Migros along the years has created very very very popular characters. From the famous Finn, Teddy, Sämi, and Miggy. Now imagine all of them, plus 40 others, coming together in a form of marbles for the Migros Christmas Promotions? Things got a bit out of control. 
"Migros does not have enough marbles. The Migros Cooperative Association admitted difficulties on request. One understands the disappointment of the affected customers. The marble campaign is "very popular". Migros was "somewhat surprised" by the great success and high demand. That is why this bottleneck occurred. "We are very sorry," says spokesman Marcel Schlatter" 
To promote this campaign we created an animation spot centered on a marble track course. While the broader promotion features 40 of the Migros stable of characters, the story focused on the very best All-Stars: Finn, Teddy, Sämi, and of course Miggy. As the four characters jump to finish the course first, Miggy struggles to keep up adding an element of true chaos setting the tone of pure fun.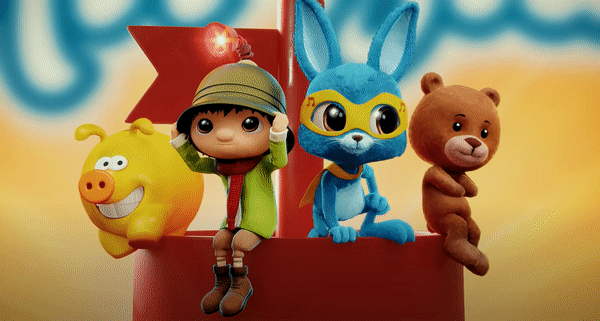 Along with the TVC, various promotional assets were created to make this campaign a pure rollercoaster of fun.